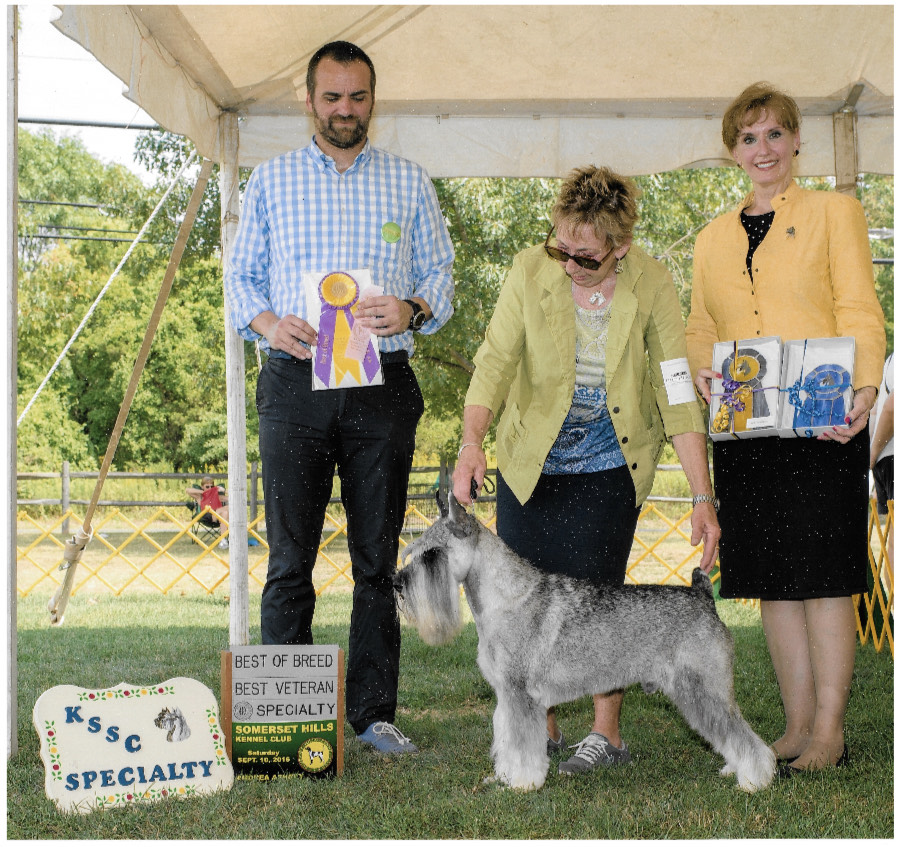 Pat White has been designated a Breeder of Merit GOLD by the American Kennel Club in recognition of her many years of quality breeding of AKC Champions.  The GOLD Status requires a minimum of 50 dogs earning titles.  Pat has bred over 50 AKC conformation champions and over 30 dogs with performance titles.
As a committed breeder of quality, structurally and temperamentally sound and healthy Standard Schnauzers, Pat continues to expand her knowledge of dogs' health, breeding, and behavior through attendance at numerous seminars and workshops. Pat holds and has held various officer/board positions in the Standard Schnauzer Club of America, Potomac Valley Standard Schnauzer Club, the Virginia Federation of Dog Clubs & Breeders, and the Warrenton Kennel Club.
All Halcyon dogs in Pat's breeding program are AKC Champions and Grand Champions. with clear certifications for hips, eyes, thyroid and dilated cardiomyopathy.